The Digital Economy & The Insurance Sector. Opportunities and Challenges Are Everywhere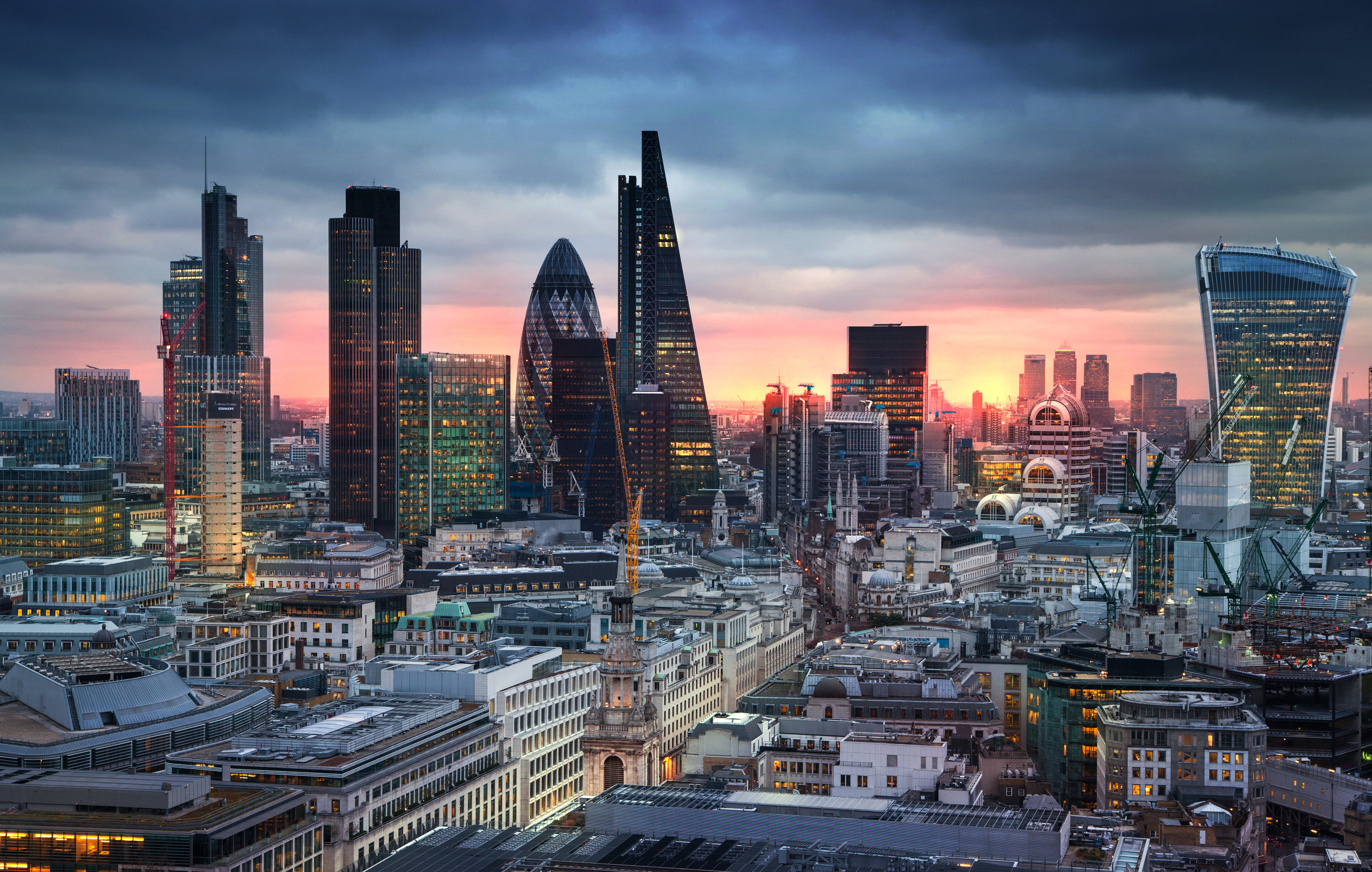 The Insurance Sector Is Beginning To Move
But it is still lagging behind the rest of the financial services sector, and critically, behind customer expectation.
1.0 About This Report.
This document was written by Karl Baxter, Managing Director at digital agency Stunn. Within it, you'll find current statistics and market data from credited and credible 3rd party resources. Analysis and interpretation are our own. Thoughts and comments are drawn from both sectoral experience and broader digital experience.
If you'd like to discuss its content, and how it might apply to challenges that you are currently facing, then please do email me karl@stunn.co.uk or call me directly on telephone number +44 (0) 121 616 0093.
1.1 About Stunn.
We aim to help our clients and interested parties to achieve sustainable, transformative results in digital business. We work from Birmingham, UK with local, national and global companies on ambitious and wide-reaching digital projects. Stunn is a 'full stack' digital consultancy, formed initially as a partnership in 1996.
To find out more about us, or to discuss a B2B Insurance marketing project:
Switchboard +44 121 616 0090
New Projects + 44 121 616 0093
2.0 Insurance Market Trends
The "fintech" landscape is heavily digitised; there's enormous, accelerating investment in disruptive startups across both the business and consumer space. The picture is more mixed with mature organisations, especially within the business to business space; worryingly, only 22% of FSI companies currently view themselves as leading the way in digital in their sector. 46% consider themselves 'fast followers,' and a further 26% think themselves threatened by inactivity when compared to their competitors.
As you'll see a little later in this report, there is a larger issue and disconnect between this qualitative view and quantitative picture in the insurance space, with a very small percentage of providers considering themselves either at or even close to digital maturity. The same report suggested that 55% of insurance companies are concerned about how to appeal to newer generations of consumers, and so they should be. In such a traditional and sophisticated landscape, the transition to modern digital business looks a daunting path and a steep learning curve for many of our senior decision makers.
The threats caused by inaction are tangible;
a gradual eroding of brand relationships
the inability to support price premiums that digital processing facilitate
a lack of connection with modern buyers
loss of market share, and
a definite struggle to remain relevant, against a backdrop of changing consumer habits.
The industry, on the whole, is reacting to "digital" as a philosophy. The Insurance sector has 37% of its marketing budget invested in digital marketing. Over 70% are planning increased spend in 2018. The average increase in digital investment in the space is 18%, while the Investment Finance sector is expanding budgets by a more dramatic 23%.
According to an Accenture study in 2017, some 59% of UK customers "don't mind" which channel they use to communicate with their insurer or bank. That is to say that personal service is not a driving factor for purchase. Yet for most B2B providers, their digital offering is woefully underdeveloped, compelling personal service, and thus committing valuable resource where it isn't necessarily required. Aside for responding to the threats already highlighted, there's a tremendous opportunity to reduce human resources dedicated to these customers to the benefit of both the customer and to your business. A strong digital strategy allows businesses to focus their resources on customers who do require the human touch and your people to focus on their entrepreneurial strengths, where they are most needed.
3.0 Buying Insurance Online
According to PwC, in a global context, 24% of SMEs purchased their most recent business insurance online, while 48% say they are likely to buy business insurance online in the next five years. On the basis that preparation and implementation time for digital broking can run into years, those not actively selling or seeking to sell online are facing an enormous struggle against the tide. In the UK, the figures are stark;
43% of our SMEs made their most recent insurance purchase online, 52% declared online shopping as their preference for future purchases, and 58% reported that they would prefer to transact online within the same five year period.
SMEs are increasingly expecting a digital offering at every stage of the customer journey. Approaching 40% hope to be able to purchase, amend, claim and renew online. With over 50% expecting to research products and track claims online. Morgan Stanley's research concluded that by 2020, between 15 - 30% of all small business insurance would be sold online, highlighting the considerable disconnect between customer expectation and service offering across the whole industry.
Much of the sector is lagging behind the broader digital landscape. Only 3% of the entire industry believe that their businesses have reached digital maturity, 10% suggest they're "halfway there" while the overwhelming majority, at 86% consider themselves as either not at the races, or right at the beginning of their journey. One encouraging sign for the sector is that of that 86%, all but 7% feel they at least have a spade in the ground.
4.0 The Challenges
Unfortunately, the available data doesn't dig deeper into this last set of statistics. I'd have liked to have been able to provide concrete figures on the level of progress amongst the early stage protagonists as to what "beginning the journey" actually means in real terms. Experience tells us that moving from concept to development, even within an agile and entrepreneurial organisation, is unfathomably slow. The compliance and regulatory demands, the disparate nature of the technologies that must be brought together, and concerns around security and data protection are fundamental challenges that adopters face.
Face them we must. The sector is understandably late to the party, as this is a traditional industry, with established executive-level buyers. Those buyers are, for the most part, of generation X or older and are not by nature "digital natives". As each year passes, so the demographic changes with it. The business models of modern startups and the mindset of entrepreneurs are shifting in parallel. We are moving away from 9-5 to a connect on demand, 24/7/365 business landscape.
Across our own client base, we were making sales and receiving customer enquiries at lunchtime on Christmas day. While we don't expect your buyers to be looking at insurance over a mince pie and the Queen's National Address, there's no doubt that modern buyer will want to get a proposal form 'out of the way' over the weekend, or check on the progress of a claim at the close of the traditional working day. Just as your brokers should be trying to spend their days dealing with the customers who need them, so your customers would prefer to be spending their peak time dealing with their own top priorities.
A paradigm shift in thinking is required. A fundamental move away from manual processes and the "way we work" to an infinitely more responsive "way that our customers want to work". With it can come tremendous business benefits too. The flexibility and time benefits digital imparts on your customers can also be to the benefit of your own staff, allowing you to work with greater autonomy and flexibility, to type less, to be less consumed by administrative exercises, to focus on growth. With effective digitisation, premiums can be more attractive to your customers, margins can be protected, and with effective marketing, your reach can grow almost exponentially. It's time for the sector to come to the party.